---
Neer Garh Waterfall (Rishikesh) – Neer Gaddu Waterfall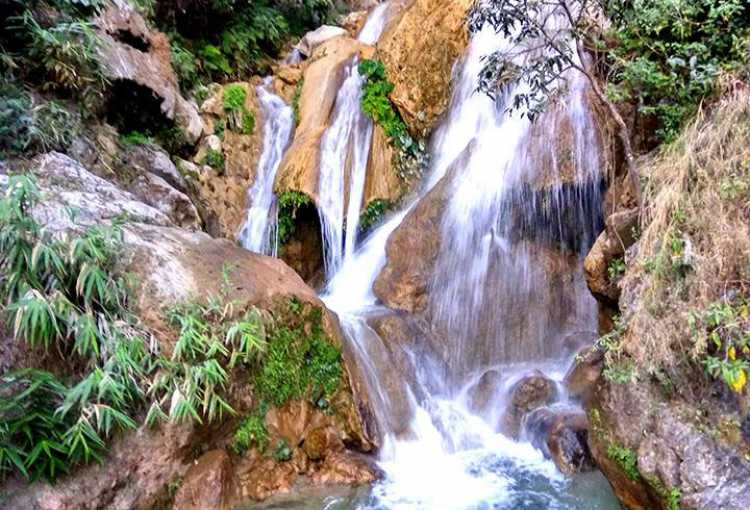 The jade blue Neergarh waterfalls also known as 'Neer Gaddu' are located about 5 & 7s km from Lakshman Jhula (Neergarh Waterfall I & II) on Rishikesh-Badrinath highway. These natural waterfalls radiate their empyrean beauty as they tumble down the rocky cliffs. During summers many tourists visit Neergarh waterfalls to bathe in the cool water of the stream flowing nearby. There are two small bridges erected on the waterfalls having few resting shops in the vicinity. A short trek will take you closer to this pristine waterfall.
This is a two-tier waterfall with two bathing pools. There is a very small waterfall after 200 m treks from the road where visitors can also take a bath in a small pool. Further 1.2 km trek will take you to the bigger and main waterfall which has a large pool.
There are two bridges on the waterfall and few resting stops. Butterflies of different species are seen fluttering around the wildflowers, adding beauty to this wonderful spot. Water, soft drinks, noodles, and tea are available here in small shops.
Neer Gaddu Waterfall is accessible by trek only. The trek route to the Neer Garh waterfall starts 3 km away from Lakshman Jhula on the Badrinath Highway.
Entry Fee: Rs. 30 per person